Taylor "Clay" Hundley | W.C. Hundley & Associates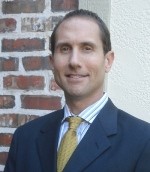 Thank you for visiting the website of W.C. Hundley & Associates. Our methodolgy of wealth management* is truly distinct. The information found here is designed not only to educate you about our firm, our beliefs, and our capabilities, but also to provide you with resources to assist you in understanding the financial world.
An initial consultation with W.C. Hundley & Associates is always complimentary. If you are currently working with another advisor or handling your own affairs, our firm can give you a second opinion and make sure you understand your current asset allocation, compensation structure, holdings, taxable position, strengths and risks.
Please read about W.C. Hundley & Associates' founder, William Cleve Hundley, and if you have questions, contact us either online or via telephone under the "contact us" tab. We look forward to hearing from you.
Be sure to visit the "Learning Center" above to read about popular financial topics. You will also find a number of useful financial calculators there and be sure to quote, track and chart your portfolio under the "Market Watch" tab. This information is updated regularly, so check back from time to time for the latest information.
Some indicators that it might be time to hire additional employees, and how to weigh the potential benefits in light of the costs.

In December 2017, Congress passed a sweeping tax-cut package that fundamentally changes the individual and business tax landscape.

Four financial numbers that you should understand (and that could potentially improve your financial situation).

One change made by 2017 tax legislation, a new way of measuring inflation, may have a significant effect on individual taxpayers over the long term.
Estimate the future value of your current savings.

Compare the potential future value of tax-deferred investments to that of taxable investments.

Use this calculator to estimate the federal estate taxes that could be due on your estate after you die.

Estimate the annual required distribution from your traditional IRA or former employer's retirement plan after you turn age 70½.