Taylor "Clay" Hundley | W.C. Hundley & Associates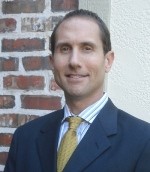 Thank you for visiting the website of W.C. Hundley & Associates.  Our methodolgy of wealth management* is truly unique.  The information found here is designed not only to educate you about our firm, our beliefs, and our capabilities, but also to provide you with resources to assist you in understanding the financial world.
An initial consultation with W.C. Hundley & Associates is always complimentary.  If you are currently working with another advisor or handling your own affairs, our firm can give you a second opinion and make sure you understand your current asset allocation, compensation structure, holdings, taxable position, strengths and risks. 
Please read about W.C. Hundley & Associates' founder, William Cleve Hundley, and if you have questions, contact us either online or via telephone under the "contact us" tab.  We look forward to hearing from you. 
Be sure to visit the "Learning Center" above to read about popular financial topics.  You will also find a number of useful financial calculators there and be sure to quote, track and chart your portfolio under the "Market Watch" tab.  This information is updated regularly, so check back from time to time for the latest information.
The regulatory and supervisory responsibilities of the Federal Reserve, including emergency lending, stress tests, and capital controls.

Operate a business out of your residence? Consider an in-home business insurance policy as homeowners insurance coverage may not be sufficient.

Understanding cyber security threats and some tips to help small businesses defend their data and protect their interests.

Three federal tax provisions can help ease the financial strain of paying for rising college costs.
Estimate the future value of your current savings.

Compare the potential future value of tax-deferred investments to that of taxable investments.

Use this calculator to estimate the federal estate taxes that could be due on your estate after you die.

Estimate the annual required distribution from your traditional IRA or former employer's retirement plan after you turn age 70½.