Our Services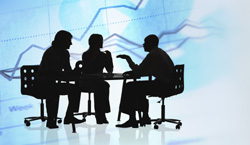 Successfully managing today's complex financial markets requires a trusted advisor with vision, stamina, knowledge and experience. The clients of W.C. Hundley & Associates seek to have direct, ongoing relationships with a trusted advisor with these qualities and access to the necessary products, tools and strategies to accomplish their goals. A partial list of the type products we recommend is provided below. Our proprietary strategies will incorporate a variety of these products to accomplish your goals.
W.C. Hundley & Associates generally provides a solution to those in need of an ongoing advisor/client relationship. The great majority of our clients chose us as a trusted advisor to manage their assets so they are better able to focus on their professional and personal pursuits.
Our services are also offered on a consultative basis for those who require access to our firm's recommendations and strategies but do not require ongoing management.
An initial consultation with W.C. Hundley & Associates is always complimentary. If you are currently working with another advisor or handling your own affairs, our firm can give you a second opinion and make sure you understand your current asset allocation, compensation structure, holdings, taxable position, strengths and risks.
Our advisors are licensed to offer a diverse suite of products and strategies to mange our clients needs.
We offer access to:
Certificates of deposits (CDs)

Government securities

Fixed and indexed annuities
Individual common and preferred stocks

Real-estate investment trusts (REITs)

Municipal bonds

Mutual funds

Unit investment trusts (UITs) and more
W.C. Hundley & Associates advisors are licensed and able to recommend nearly every financial instrument to our clients. We are not captive agents or limited to certain type products. This allows us to focus on suitable strategies for our clients needs and not what we can offer, but what we should offer.